Want to display your favourite posts among other posts on your Shopple page? Pin your top 4 posts easily with a few clicks.
Here's why you should pin your posts on top of your Shopple page.
Align Brands' Promotions with Pinned Posts
Your audience will have the first look at the most popular products & deals on your Shopple page throughout the specific sales periods.
Pinning your posts during promotions helps you ensure your visitors see products you want to make sure they click on your Shopple page. These could be products you know they'll buy or it could be ones that will pay you the highest commissions.
Click here to find out how to pin your Shopple post.
Before you start pinning posts for promotions, check out some examples of pinned posts to boost more clicks & sales.
Double-Date Sales
Double-date sales are one of the hottest online shopping sprees on e-commerce platforms such as Shopee & Lazada.
Start pinning posts four days before the BIG day to get online shoppers to add top-selling products to their carts. You want to make sure you pin posts that are sure to get the most clicks. This approach helps to drive more traffic throughout this period.
Here are two examples of how Lorraine Fashion promotes 7.7 Sales on her Shopple page.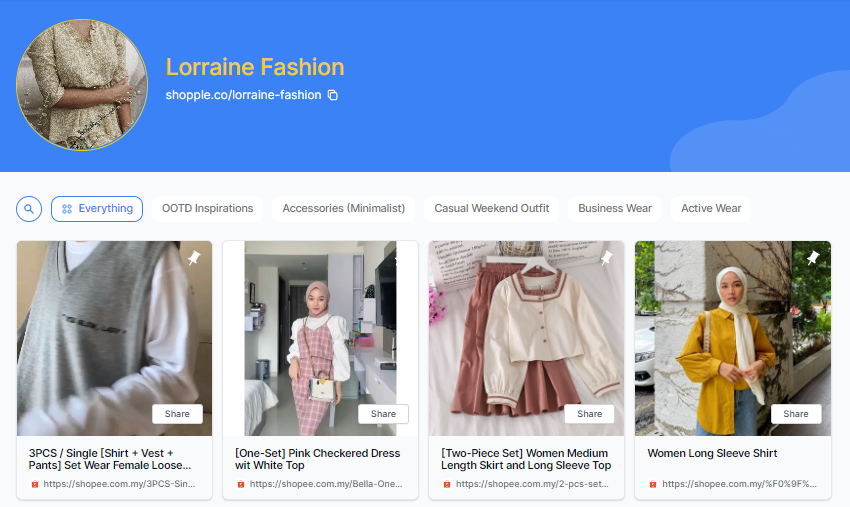 Payday Sales
People will treat themselves for their long working days after they receive their monthly salary.
Payday sales mostly fall on the 15th, 25th & 30th of every month, depending on the country you are promoting in.
Similar to double-date sales, pin posts showcase the hottest deals with discounts & cashback, top-selling products & promo codes.
Let's take a look at how Wow Tech promotes Shopee Payday on Shopple.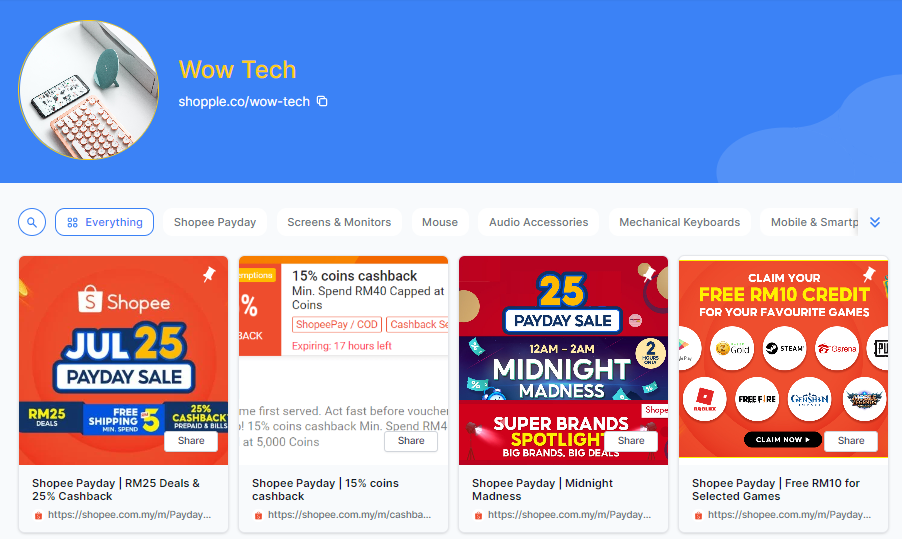 On his/her Shopple page, Publisher x pin the following four posts with catchy captions & visuals:
Free shipping voucher
RM25 Deals & 25% Cashback
Midnight Madness & Super Brands Spotlight
Limited-time 15% coins cashback
Free RM10 Credit for games
Holiday & festive seasons
Holiday & festive seasons are the best times for people to do their last-minute shopping for gifts such as OOTDs, snacks, car accessories, and home decor.
People often shop for gifts during:
Local celebrations (Ramadan, Chinese New Year, Thai New Year etc.)
Christmas
Black Friday
Cyber Monday
Pin Shopple posts that you would recommend ideal gifts for your audience's preferences.
For example, Wanderlust Travel pins recommended flights & hotel bookings for end-of-the-year school holidays.
For each post, she mentions brief details about the hotel packages with special promotions that her audience could book for beach getaways.
Top-selling product categories
Popular marketplaces like Shopee & Lazada often share a list of top-selling products monthly on their Offer pages.
Partners primarily promote the following product categories:
Home & Living
Fashion
Tech
Health & Beauty
Groceries
You can also view recommended products that bring the most sales & conversions on our Editor's Picks Pages.
Based on your specialty, pin specific posts by product category every week so that people will keep coming back for more updates on your Shopple page.
Lorraine Fashion wants to share suggested outfits for casual outings.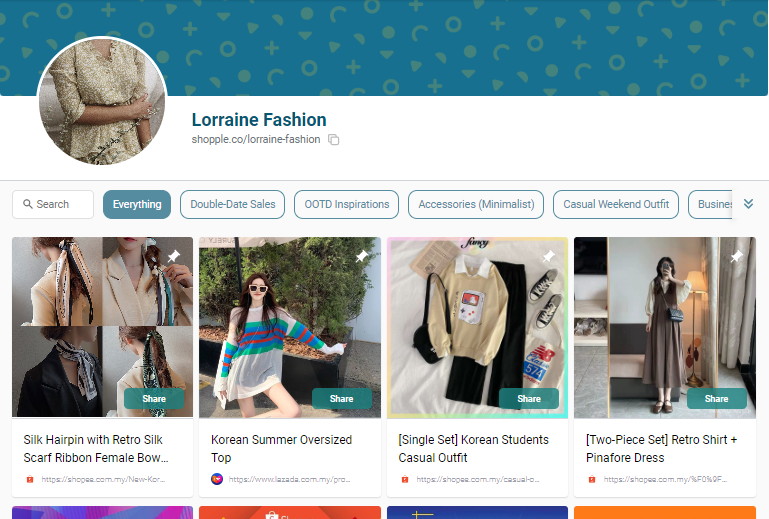 She pins the following posts as ideal OOTDs:
3-piece clothing set
Checkered dress with white top
Medium length skirt with top
Long sleeve shirt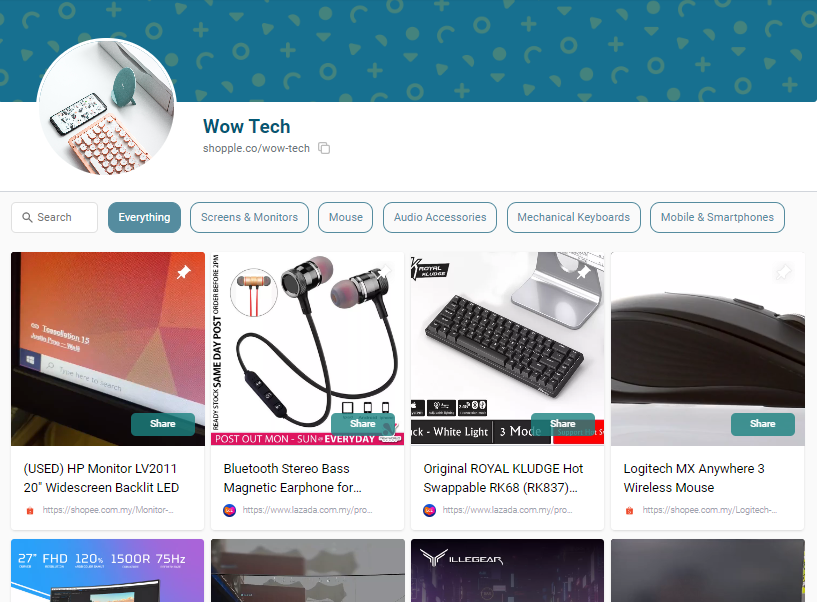 On the other hand, tech content creator Wow Tech pins four recommended items for work at affordable prices – laptop, earphones, mouse & keyboard.
We hope these examples give you inspiration on what pinned posts you would like to showcase on your Shopple page.
Learn more about how Shopple works and sign up on Shopple to set up your Shopple page here.