Link your Involve account with Shopple and promote top brands like Shopee & Lazada to boost more conversions.
Any links which you copy & paste from the websites of these brands will automatically be commissionable so you can start earning from them immediately!
For example, if you create a link from Shopee, as long as the link is from their site such as https://shopee.com.my/TTRacing-Swift-X-2020-Gaming-Chair-Office-Chair-Kerusi-Gaming-2-Years-Official-Warranty-i.296677843.5646712777, you'll automatically earn when somebody buys through your post.
Here is a list of brands you can automatically earn commissions from when generating a link from their websites.
Remember, you MUST add a link from their site in order to have it eligible for commission payouts. You should see a green tick with 'Link is commissionable' on the post preview if it is.
If you paste a link from a brand's site that you can actually earn from but the application is not approved yet, a prompt to apply for that offer will appear.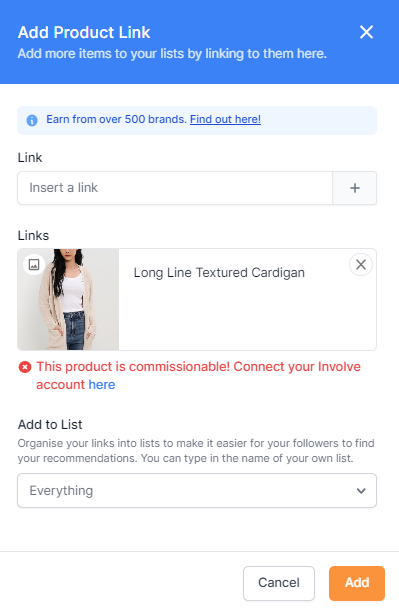 Looking for other Offers to promote? Here's how to do it:

If you are not logged in, click on 'Learn More' on one of the Offers you want to promote. This will take you to its page.
Click on the 'Promote' or 'Apply' button and you will be asked to log in with your email address & password.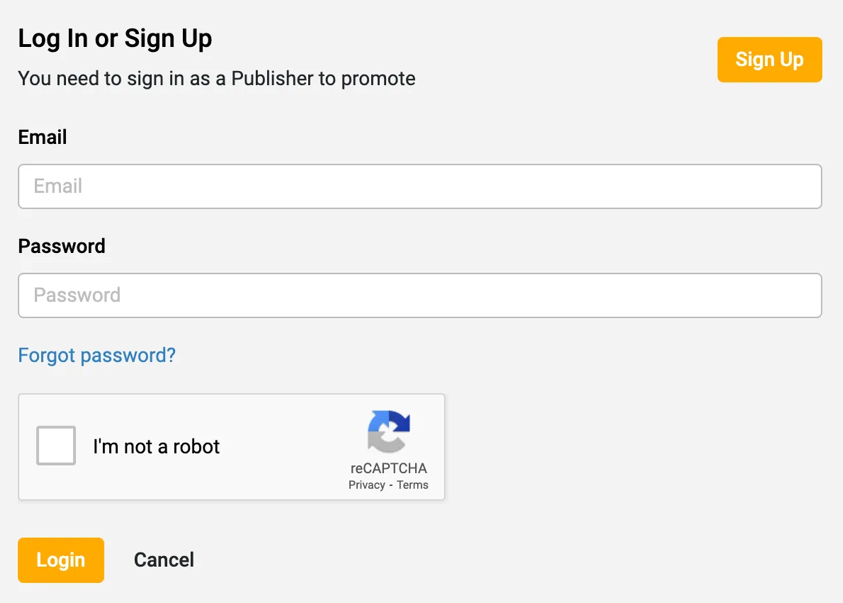 Once you have logged in, your application will be automatically approved.
If you have logged in already before this, you can just click on the 'Promote' or 'Apply' button on any brands to get started.
To 'Apply', click on the 'Submit' button and your application will be submitted instantly.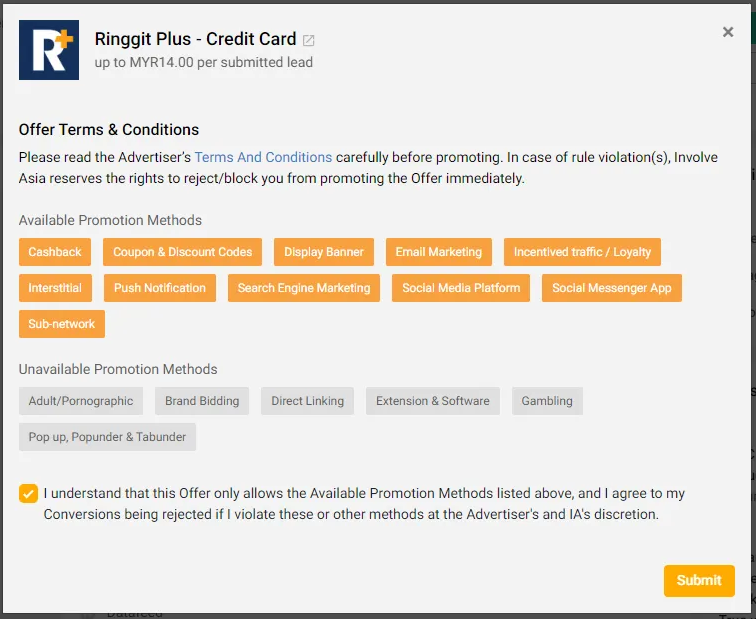 Now you can easily apply to promote your favourite brands on Shopple!
Kickstart on promoting your favourite brands with Shopple by signing up on Shopple & connect your Involve account.