Since the pandemic started, home enthusiasts have been promoting home & living items to their audience, who are sprucing up the spaces they seem to be spending more time in than ever.
Creators narrow down the top-selling home & living items to promote but may find it challenging to organise multiple links in one place for their followers conveniently.
Shopple is an excellent tool for home enthusiasts to showcase how their audience can create their own living spaces with the help of the following latest features.
Recommending Essential Kitchen Tools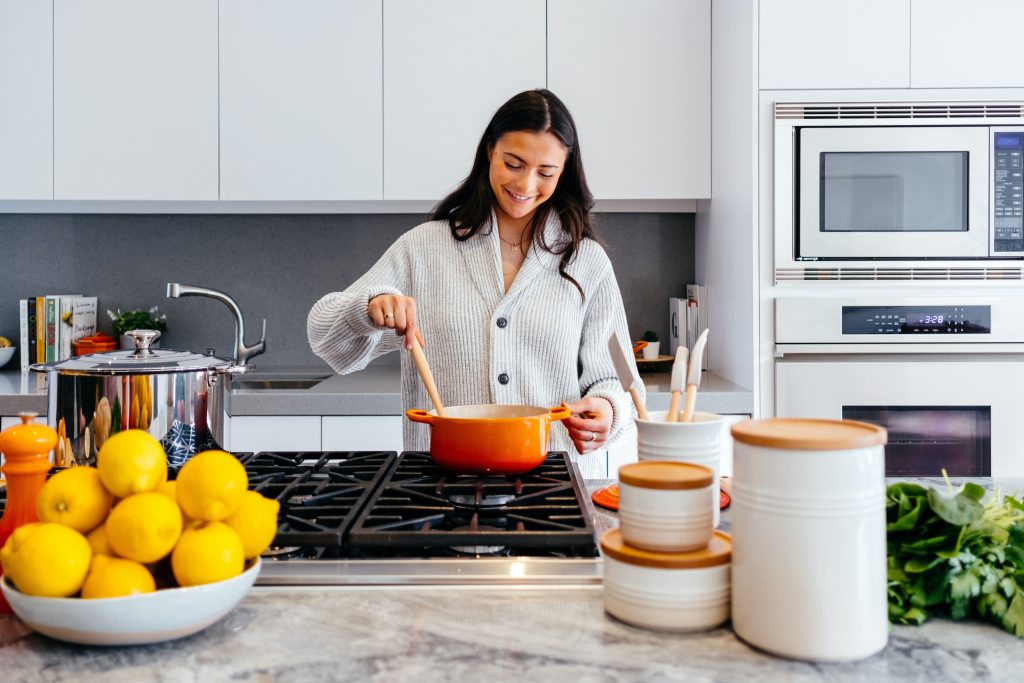 Home enthusiasts share the essential kitchen tools for those who just started setting up their kitchens or replacing worn-out items so they can use them for preparing meals.
Creating customised Lists based on the audiences' preferences and lifestyles at home:
Kitchen storage & organisation ideas
Specific kitchen tools for making mouth-watering dishes
Life hacks for preparing meals with kitchen tools
Home enthusiasts use Shopple's product video feature to add & download videos of how the kitchen tools are used for various purposes.
Video downloads shared on social media & websites
Using downloaded videos as snippets for making video posts of cooking in the kitchen
Edited videos can be uploaded to their existing Shopple posts or when they add links to new kitchen tools to their Shopple page
With generated Shopple links, home & living enthusiasts have the flexibility to create kitchen-focus content. In addition, these trackable links provide deeper insight into which kitchen tools perform better based on clicks, conversions, and sales.
Showcasing Trendy & Inspirational Designs for Living Room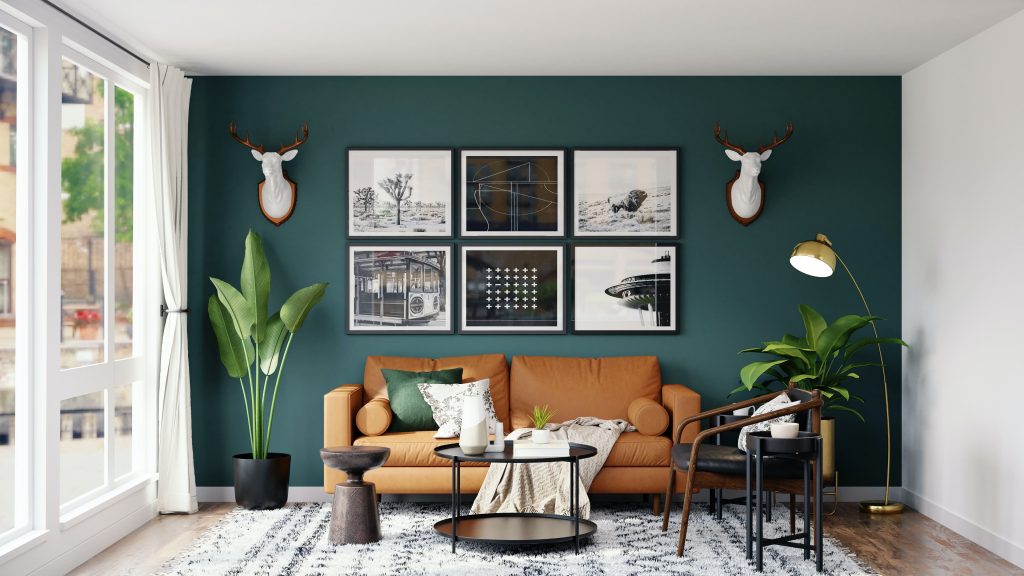 Shopple lets home enthusiasts present stylish, high-quality furniture & home decor at affordable prices for living rooms in a visually appealing catalog for the audience to browse through on one page easily.
You can make various inspirational theme living rooms (such as Scandinavian, contemporary, and rustic) into Lists, filled with recommended furniture & home decor that matches your audience's taste.
Pin up to 4 posts to highlight the must-have furniture & home decor to elevate the living room design.
Bring those living room ideas outside Shopple on social media & websites by sharing trackable & commissionable links that Shopple automatically generated.
Home enthusiasts can paste the Shopple links by:
Adding the Shopple page URL to the social media bio
Create posts dedicated to themed living rooms with specific Shopple List URL
Promote a piece of furniture or home decor and direct them to the product page via the Shopple product link.
Shopple metrics for individual posts give home enthusiasts insight so they can share their next living room ideas on their Shopple page.
Freshening Up Your Audience's Bathroom Needs
Imagine you are taken on a "spa-like retreat" once you step into the bathroom. Home enthusiasts suggest solutions to making the bathroom aesthetic, clean, and fresh with essentials at affordable prices.
Easily break down into Lists that cater to your audience's needs:
Having a functional shower room
Organising items with storage
Adding style with decor
Keeping bathroom smell fresh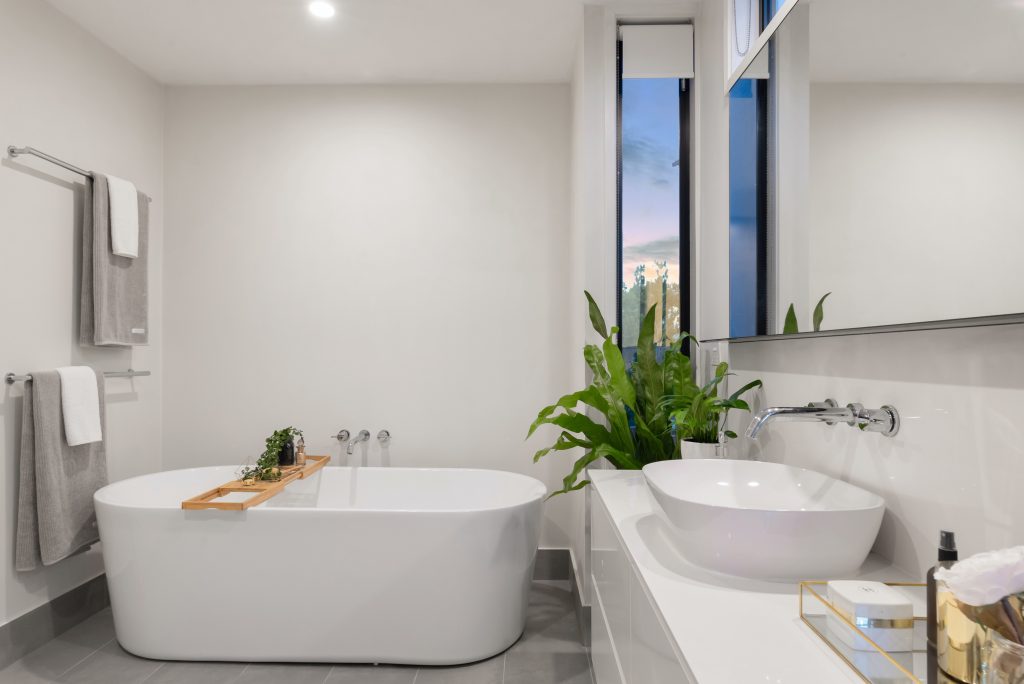 Home enthusiasts show how their recommended bathroom essentials work by having product videos on their Shopple posts to entice their audience to click and purchase them.
They can download the product videos from Shopple and share them on social media & websites. Even better, they record themselves using the bathroom essentials and upload them straight to their new & existing Shopple posts to build more traffic & engagement.
With trackable & commissionable links automatically generated by Shopple, home enthusiasts can instill their vibe of recommending bathroom essentials in various formats on social media and websites.
Whether a compilation of images in one post, a video post, or a livestream video of using the product, home enthusiasts can input Shopple links that direct their audience to a designated Shopple page or brand's product page.
Home enthusiasts can share upcoming bathroom essentials or add new Lists on their Shopple page by referring to detailed Shopple metrics on individual posts. These numbers can help determine which particular product or post is doing well for further optimisation of their Shopple page.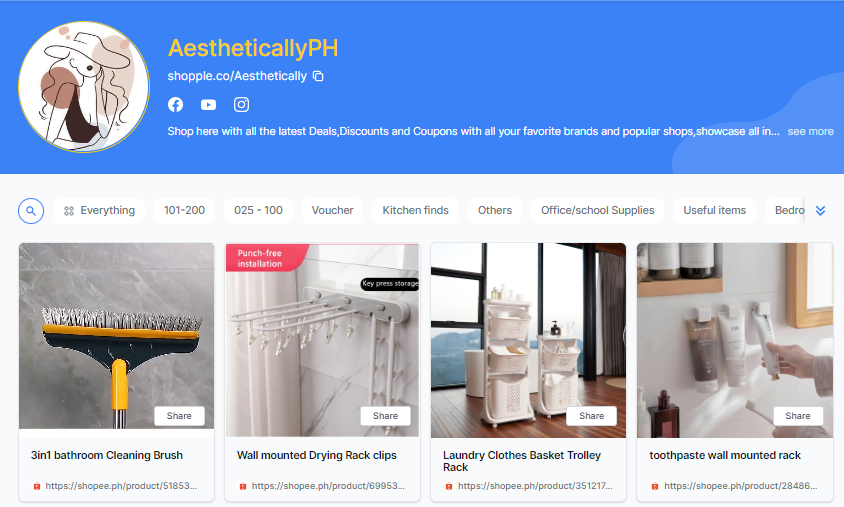 AestheticallyPH has a 'Bathroom Finds' List which displays various essentials for storage and cleaning. Each post has a static image or a product video showing how these bathroom essentials are used daily.
She also downloads product videos from Shopple to create short Instagram Reels. In her caption, she mentions that her audience can purchase the suggested bathroom essentials by clicking on the Shopple page link on her Instagram bio.
Within a month, her Shopple page drove an almost 3x increase in views, clicks & conversions.
Suggesting Ways to Make The Bedroom Extra Cosy
Home enthusiasts share ideas of making the bedroom warm & cosy so their audience can feel relaxed in their bedrooms at the end of their long days.
Home enthusiasts put bed linens, blankets, pillows, side table lamps, decor, and mattresses into one List, or they organise items into Lists by scenarios such as having a reading corner or a small workspace.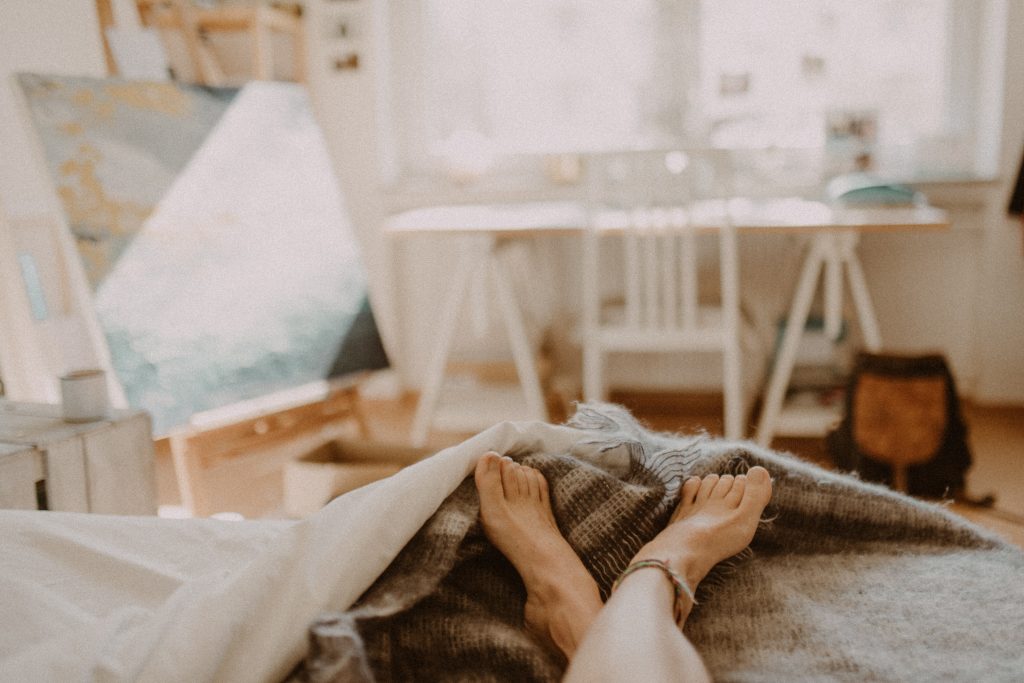 Once they add product links onto Shopple, Shopple will automatically generate commissionable & trackable links and grab the static image or product video displayed on the Shopple post.
These features enable home enthusiasts to share links and aesthetic visual assets on social media & websites that help them drive more traffic and engagement, leading to better conversions.
Whether creating a post about how to make your bedroom cosy or how to have a good night's sleep, home enthusiasts can suggest bedroom items and add in their Shopple links which takes their audience to their Shopple page, Shopple List, and specific brand's product page.
Home enthusiasts look at which bedroom item works best in earning more commissions by referring to Shopple metrics (views, clicks & conversions) on individual posts. This data helps them prepare to add similar top-selling bedroom items and create more engaging content for those looking for bedroom essentials.
Get started in creating your customised Home & Living Shopple page by signing up on Shopple with Facebook or Google account for FREE here.