With the right content and strategy, you can drive massive traffic to your Shopple page and convince them to purchase your recommendations.
Here's how AM Cargo made 10x their Shopple conversions in 2 weeks and how you can too:
Recommend Popular Products & Brands from Marketplaces
AM Cargo specialises in promoting popular products and brands available on Shopee and Lazada.
Chances are, there are many things you want to recommend to your online audience, and if you dump everything on one page, things can get messy & confusing for them.
Adding recommendations into Lists is a great way to keep your Shopple page clutter-free and easy to navigate.
On the 'AM Cargo' Shopple page, they orgranise the brands by popular brands from Lazada such as Guess, Karl Lagerfeld and Zanzea.
Share Shopple Link on Facebook Page
AM Cargo mostly promotes Gaming, Home & Living and Fashion products, based on followers' preferences, on the Facebook page.
Here is the following example of how AM Cargo directs followers to the Shopple page through a Facebook post: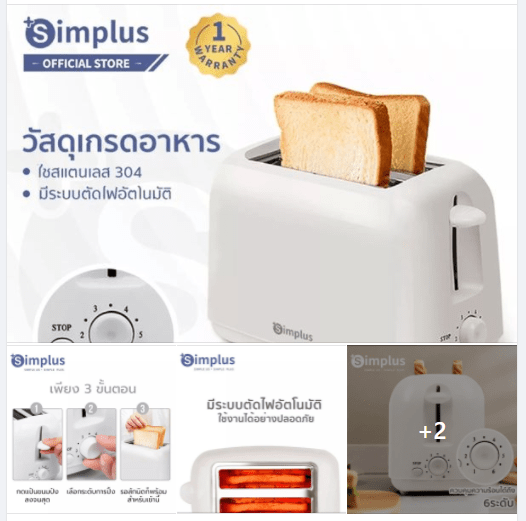 AM Cargo made a Facebook post about a limited-time flash sale on SIMPLUS Toaster.
The post includes:
Product description
FOMO tone that encourages followers to buy this product
Images of SIMPLUS Toaster
Call-to-action with affiliate link
AM Cargo also adds the Shopple link to discover more Home & Living products.
By clicking on the Shopple link, followers will find various Home & Living products under the 'Home Accessories' List on AM Cargo's Shopple page. This section gives followers more options to choose from.
AM Cargo frequently updates the Shopple page so that followers can visit it to check out the latest products to purchase at Shopee and Lazada.
Earn High Conversions in Two Weeks
Within two weeks, AM Cargo Shopple page brought in great results due to constant updates on recommended products available on Shoppe & Lazada followed by promoting the Shopple page on the Facebook page.
AM Cargo made 10x more of their conversions when followers purchased through this Partner's affiliate links
Shopple lets AM Cargo create its own page, filled with affiliate links, which is easier for followers to browse through.
AM Cargo strategically puts the Shopple link in one of the Facebook posts, related to affiliate links added to the Shopple page, to boost traffic that drives clicks and conversions.
Click below to get started with Shopple for FREE: