With our latest update, Partners can now add product videos on their Shopple page and download them to share on various platforms, including social media & websites.
Adding Product Videos on Shopple
Copy the link of the product that you want to promote on Shopple at the brand's product page. Product videos will be automatically added from Shopee and Lazada.
On Shopple, click on '+ Add Link' to add your link.
Paste the link under 'Link' & it will automatically use a product video (if available) from the link.
Customise your post with catchy captions and add your product to a specific List before clicking on the 'Add' button
For desktop, hover over to play the video. This only happens when you click somewhere on the Shopple page. Videos on mobile will be paused when scrolling up and down the Shopple page.
All videos are automatically played on mute.
You can instantly add the video to switch the thumbnail before posting on Shopple. Here's how to do it.
Change Product Videos
Click on the small image icon in the top left corner.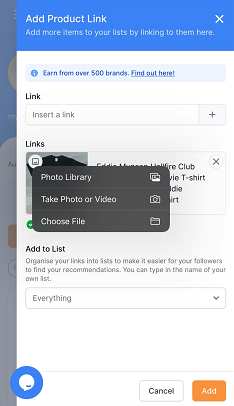 You can select an image or video from your Photo App or File App on your mobile. You can also take an image or video with your camera.
On the desktop, your File window will appear for you to choose an image or video.
Select the video you would like to upload for your Shopple post. Video needs to be in mp4 format with a maximum size of 8MB.
After uploading the video, click on the 'Add' button to publish the post with the video on Shopple.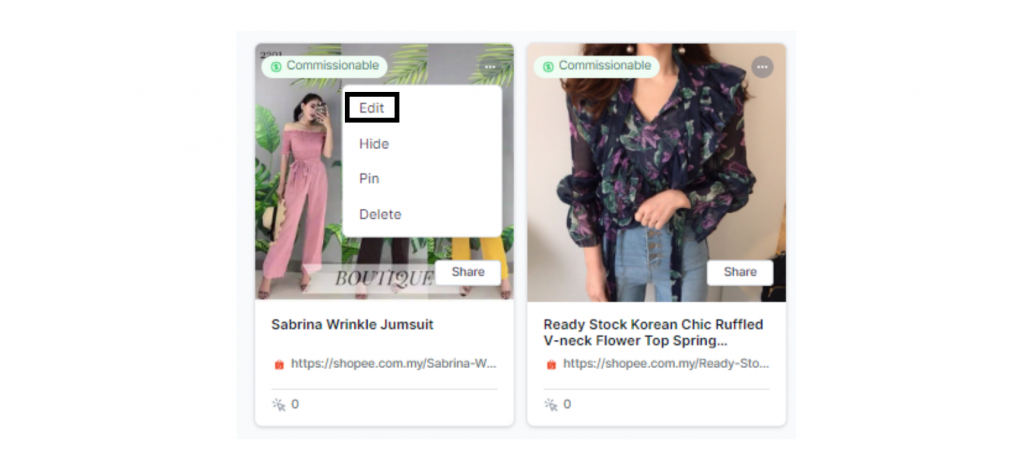 You can also switch the thumbnails of the previous Shopple posts you published to videos by clicking on 'Edit'.
Downloading & Sharing Product Videos
The 'Download' button will appear on the post after you add the link on Shopple.
Click on the 'Download' button to download the product video. A pop-up will appear to say that the file has been downloaded.
Tap on the pop-up to view the downloaded product video.
This is an easy way for you to get video content to post on your social media channels to drive traffic to your links!
Now click the 'Share' icon to share your Shopple product link to your social media platforms & website.
Don't forget to include your generated Shopple link that takes online shoppers to your Shopple page, specific category Shopple page, or brand's product page.
Publish your post with the video you just downloaded and you are good to go!
With this latest feature, it's now easier for you to get attention from your audience with captivating product videos, leading to better traffic, clicks, and conversions from your Shopple page.
Get started in adding your recommended products with product videos!
Create your customised Shopple page and add links with product videos by signing up on Shopple with Facebook or Google account for FREE here.