Shopple lets you place all of your online recommendations in one convenient place & automatically earn for each successful referral.
In this article, we will take a look at 'Tetato' Shopple page that averages 323 clicks & 50 conversions each day with the help of TikTok.
Let's take a look at how they did it & how you can too:
Add Shopple Link on Your TikTok Profile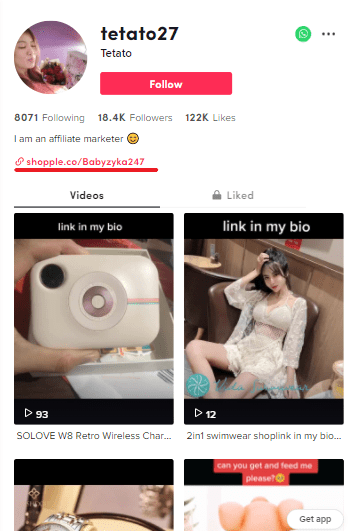 Tetato adds her Shopple link on the TikTok profile where followers can find it easily after she mentions 'Link in bio' on her posts.
Create Engaging Posts with Call-to-Action
She recently promoted a kitchen cupboard and a portable camera on TikTok.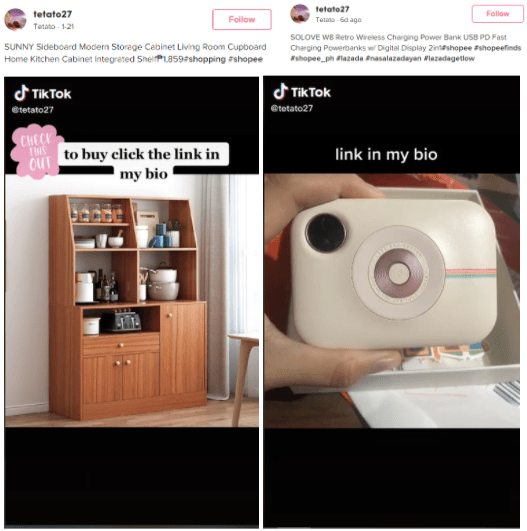 In her TikTok posts, she includes the following elements to reach and grab the audience's attention:
Brief product description
Popular & relevant hashtags
Compilation of product images
Catchy background music
Call-to-action with 'Link in bio'
Share Recommendations Based on Best-Selling Categories
Followers will find the recommended products, mentioned on TikTok, on Shopple.
Based on categories where customers often shop online, Tetato organises recommendations in the following Lists:
School/Office Finds
Electronics
Branded Mobile Phones – Realme, Vivo, Infinix, Oppo, and Xiaomi Redmi
Fashion
Zalora
Watches for Men & Women
Shoes & Sandals
Cosmetics
Food
Baby Products
Gifts & Party Ideas
Home & Kitchen
Kids Craft
Direct Stores – Photobook, Sephora and Galleon
Click here to learn how to create engaging Lists to monetise your content.
By driving traffic to your Shopple page from TikTok, you will be able to drive more clicks and conversions within a day just like Tetato's!
I hope this article has been helpful. If you need more guidance and insider tips on how to drive traffic to get more clicks, check out our article here.
Get started in setting up your Shopple page and drive traffic to it by signing up for Shopple here: